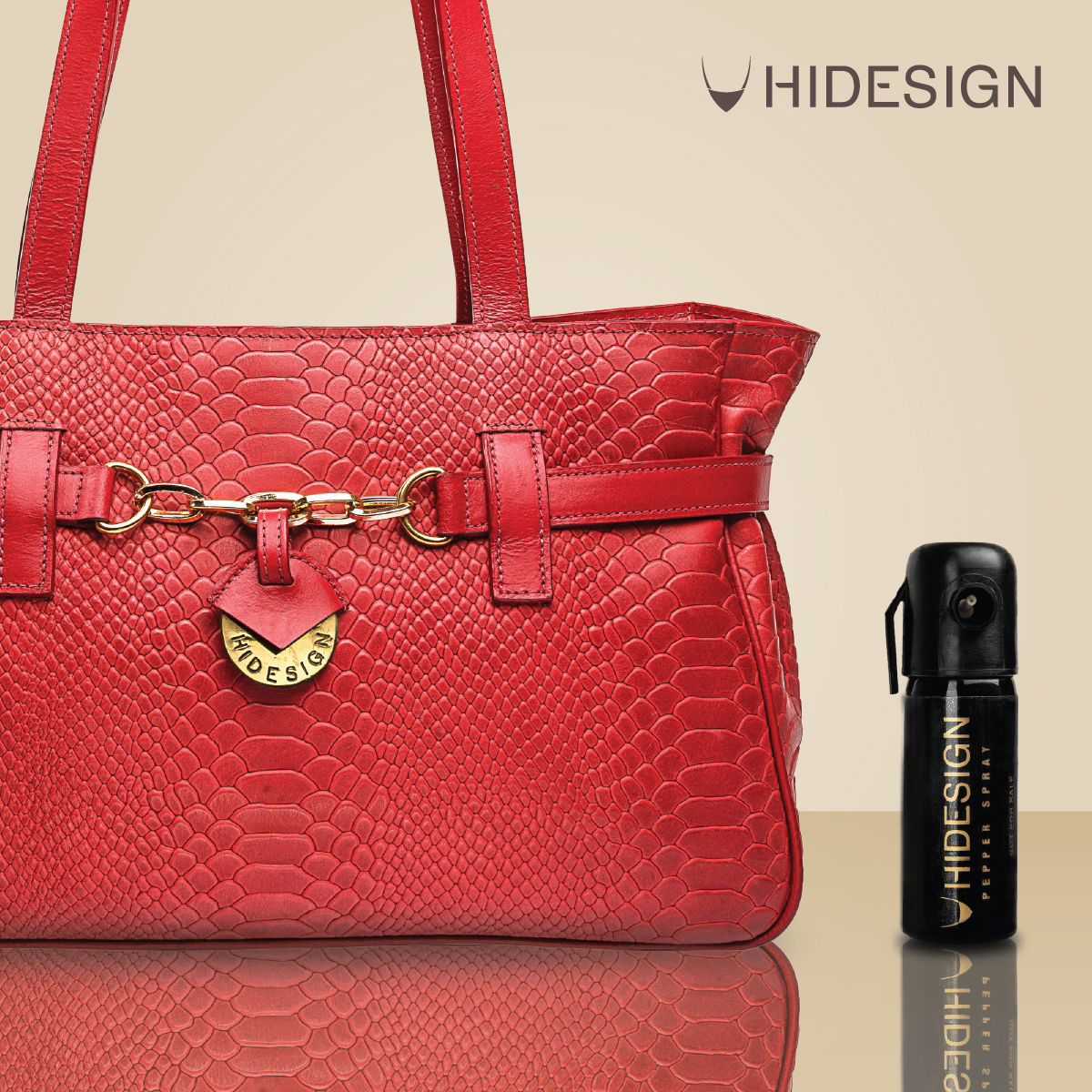 BE PREPARED. BE FEARLESS.
Receive pepper spray on every purchase of a handbag
For International Women's Day, Hidesign promotes "Be Prepared. Be Fearless." encouraging women to be their free, fearless and independent selves. With every purchase of a Hidesign bag you receive a Pepper Spray - a handbag essential along with your wallet, mobile, make up, sunglasses and keys.
Our women customers juggle multiple roles - a caring mother, a loving wife, an entrepreneur, a national sports star or even a prominent politician - and do it with grace and confidence. From a power meeting to a night out, from languorous Sunday brunches to casual evening walks, Hidesign is proud to have been a constant companion to women. The brand supports equality and has been a strong advocate of women and their rights – well demonstrated by the number of leadership roles held by women in the company. At Hidesign, women are our Heroes.
Available at exclusive Hidesign stores across India between 4th March and 21st March 2015.
PRESS CONTACTS | Peepul Consulting
Upkar Singh Khubber | T: +91 98921 18548 | E:upkar@mypeepul.com
Sneha Bhandari I T: +91 98336 41699 | E: sneha@mypeepul.com
Rinku Bhatia | T:+91 97735 06181 | E: rinku@mypeepul.com
Shop online on www.hidesign.com.
Join us on www.facebook.com/hidesign. Follow us on www.twitter.com/hidesignHQ.