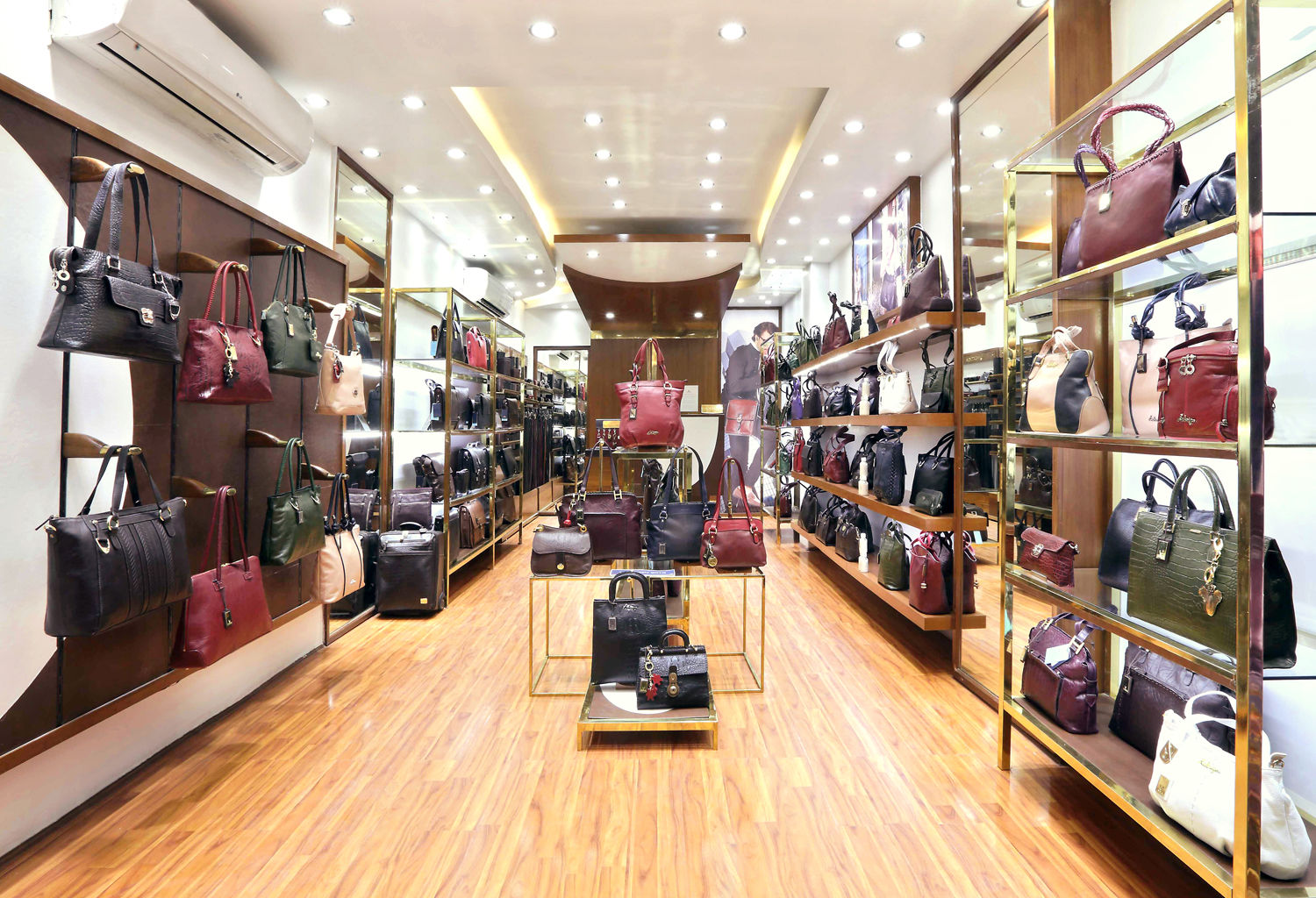 HIDESIGN EXPANDS FOOTPRINT IN THE CAPITAL CITY
Now opens in Preet Vihar, taking store count to 11
India's leading luxury leather brand Hidesign has recently opened its new exclusive store at Preet Vihar, New Delhi. Prior to this, Hidesign has launched exclusive stores at Indira Gandhi International airport, Connaught Place, Select City, GK, Metropolitan MGF, Ambi Mall, Pacific India Mall, and The Great India place, Noida.
Spread over an area of approx 400 square feet, the store has opened at the East Delhi's upmarket Vikas Marg which brings a huge range of multi brand outlets and a host of international brands to the area, filling the gap for people who go to South Delhi to shop.
Dilip Kapur, President of Hidesign says, "We are excited to launch our latest store in Delhi at Preet Vihar which reflects our brand values and evolving customer profile. The clean lines, use of natural materials like stone, brass, wood add warmth and create an exclusive experience for the Hidesign customer. Delhi with one of the highest per capita income has been a key market for us. The city's well-heeled, extremely fashionable, professional consumers with better education levels and high propensity to travel enjoy a great connect with the brand."
"Delhi has always been closer to our heart and we share a special connection with our clientele here. It's a long term relationship and bond has become stronger with time. With this legacy and keeping loyalty factor in mind, we decided to launch more stores here and hope it continues."
The stores showcase an extensive collection of the brand's latest handbags for women, travel bags, laptop bags, messengers, cross bodies and briefcases for men. An extensive range of small leather goods are also available at the new Hidesign store including wallets and belts.
Come indulge in the company of beautiful, hand crafted bags at Hidesign and luxuriate in an experience that's truly unique!
THE STORE DESIGN:Taking only 30 days of construction, the store is custom designed by Gudjon Bjornason, the acclaimed Icelandic artist and architect, who has previously conceptualized Hidesign's boutiques across India. The Hidesign store at Preet Vihar presents customers with a complete brand experience. Features such as a sensuous leather wall, wooden horizontal display shelves, and the embedding of the solid brass Hidesign 'bull' logo onto the teakwood floor are true to our ethos of custom designed exclusive stores. Glowing custom-made solid brass display racks merge beautifully with the trademark warm and cheerful color scheme of the store, in brown, cream and white. As always in Hidesign stores, the fixtures of the store are hand-made in natural materials such as wood, brass and leather, creating fresh and unusual designs that the brand is recognized for.
ABOUT HIDESIGN :Founded in 1978 by Mr. Dilip Kapur, Hidesign is a lifestyle group, which re-defined the vision of luxury in India through an ethos of high quality, ecological values and personalized service. Hidesign has established its name through its iconic leather brand based on strong heritage of craftsmanship and innovation. Staying true to its core values, the group has extended its concept of lifestyle by opening two luxury boutique hotels in Pondicherry, Le Dupleix and Promenade.
By keeping its focus on a classic contemporary fashion statement with timeless yet edgy design, Hidesign caters to a highly savvy and sophisticated urban professional. The leather collection includes handbags, clutches, briefcases, wallets, laptop cases, belts and garments. Hidesign stands out for its high quality natural leather and the smooth soft glow of its solid brass fittings.
With a global presence, the group has become one of the first Indian brands to be retailed at premium international outlets – John Lewis, Selfridges and House of Fraser in the UK, Myers and David Jones in Australia, Stuttafords in South Africa, Parksons in Vietnam and Robinsons in South East Asia. Hidesign has grown to 84 exclusive stores and a distribution network in 23 countries. In India, the collection is available at all exclusive Hidesign outlets and leading retail stores like Shoppers Stop, Lifestyle, The Bombay Store, Westside and Landmark.