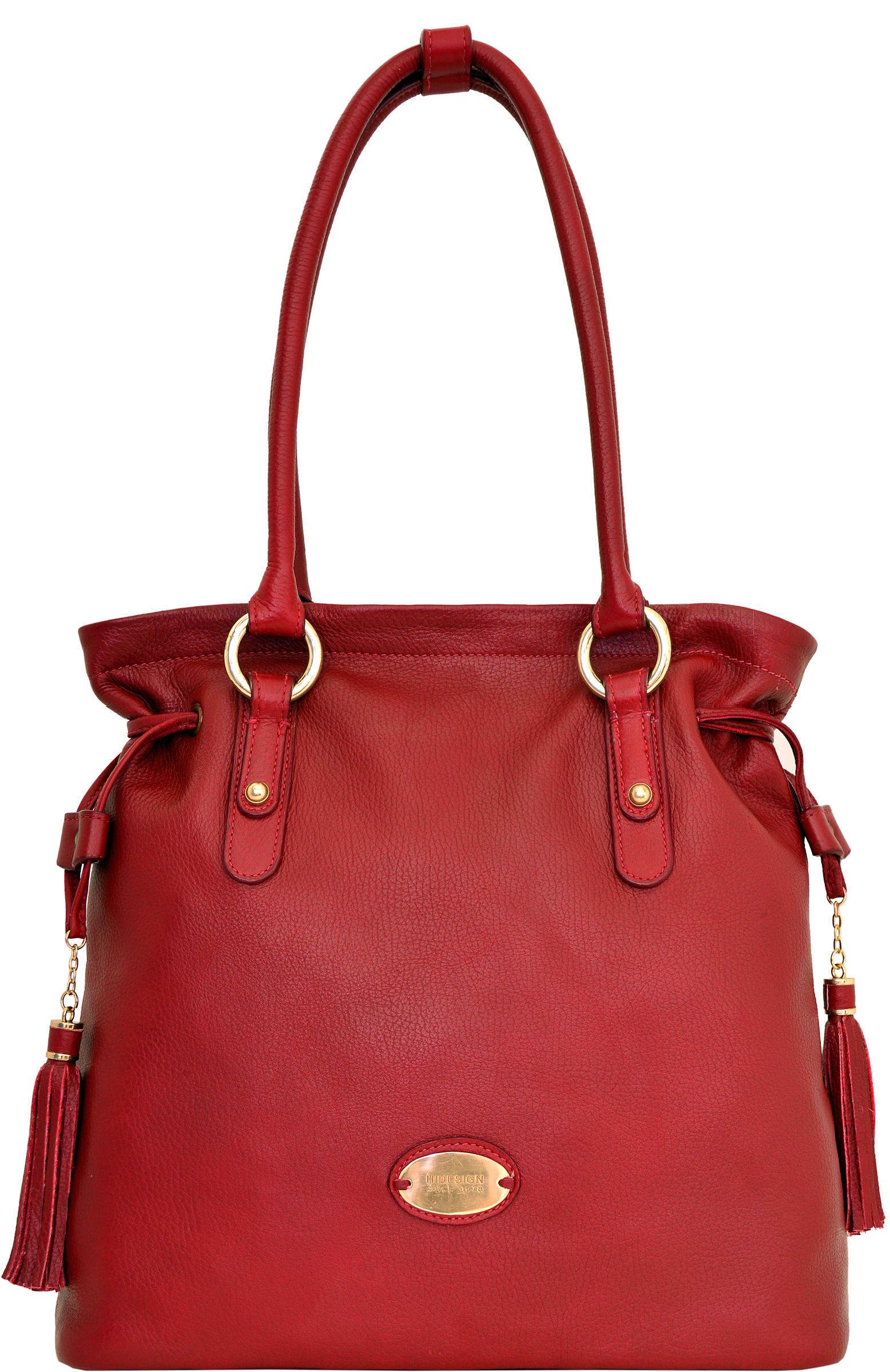 "Natsu no Hana"
Hidesign blossoms into a summer flower
Pondicherry, May 2014: Inspired by the grand streets and enigmatic rivers of Japan, Hidesign unveils the 2014 summer collection. The collection looks totally fresh, mischievous and just right for your stilettos and oversized sunglasses.
Showcasing the mysterious and sophisticated glamour of 50's, the collection embodies exclusivity and sensuousness of the Japanese woman through ranges like Rappongi, Ginza and Shibhuya. New metal fittings, enamelled locks and decorative hand-stitched details once again introduce our customers to Hidesign's heritage of hand-crafting and innovation. Modern, distinctive and exquisite are the three words that sum up this elegant and graceful summer collection.
A perfect complement to both office and summer wear, Shibhuya with its unconventional shape and enamel lock will give a smart new flavour to your attire. Spacious enough for your corporate accessories, Ginza proves to be your best companion with its easy portability and style throughout the day. Harajuku, a stylish practical all day work bag could easily be Hidesign's IT bag for the season. Hidesign indulges in a colour palette ranging from deep reds, bright whites, beak yellow, forest greens and midnight blues. The collection presents a wide variety of leathers such as oil-rich two tones, burnished, natural grained veg tans and embossed leathers.
The collection consists of women's workbags, day bags, city bags, clutches and wallets. The collection is available in Hidesign stores across India and online on www.hidesign.com. Avail of our newly introduced cash-on-delivery facility while shopping online.
About Hidesign
Founded in 1978 by Mr. Dilip Kapur, Hidesign is a lifestyle group, which re-defined the vision of luxury in India through an ethos of high quality, ecological values and personalized service. Hidesign has established its name through its iconic leather brand based on strong heritage of craftsmanship and innovation. Staying true to its core values, the group has extended its concept of lifestyle by opening two luxury boutique hotels in Pondicherry, Le Dupleix and Promenade.
By keeping its focus on a classic contemporary fashion statement with timeless yet edgy design, Hidesign caters to a highly savvy and sophisticated urban professional. The leather collection includes handbags, clutches, briefcases, wallets, laptop cases, belts and garments. Hidesign stands out for its high quality natural leather and the smooth soft glow of its solid brass fittings.
With a global presence, the group has become one of the first Indian brands to be retailed at premium international outlets – John Lewis, Selfridges and House of Fraser in the UK, Myers and David Jones in Australia, Stuttafords in South Africa, Parksons in Vietnam and Robinsons in South East Asia. Hidesign has grown to 84 exclusive stores and a distribution network in 23 countries. In India, the collection is available at all exclusive Hidesign outlets and leading retail stores like Shoppers Stop, Lifestyle, The Bombay Store, Westside and Landmark.