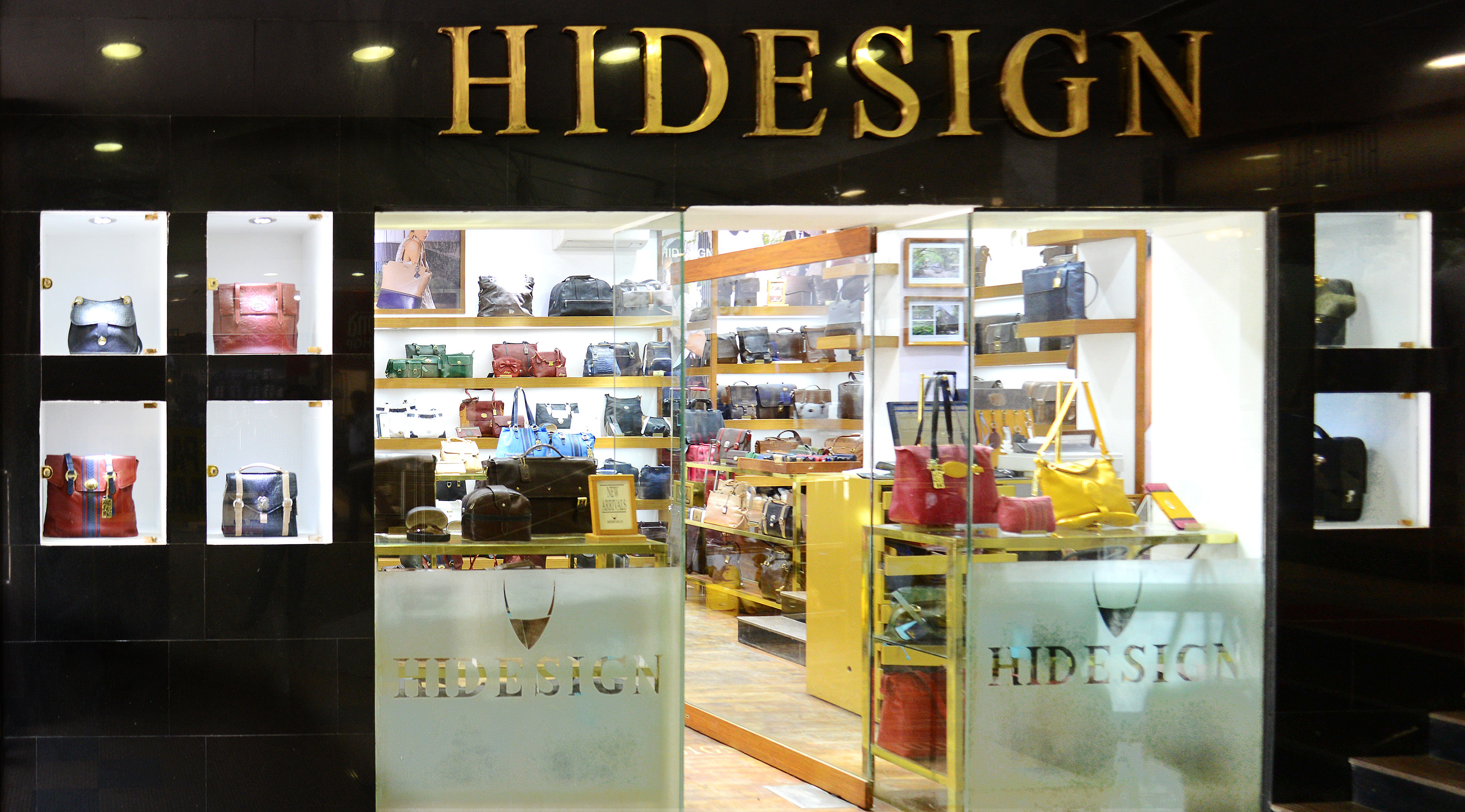 Hidesign Juhu Celebrates 10th Anniversary
Launches store in New Design format
June 28, 2014, Mumbai:Hidesign, India's leading luxury brand celebrates the 10th anniversary of its Juhu store in Mumbai. On the occasion, the store launches with newly designed interiors in sync with the brand values and commitment.
Hidesign invited its platinum members to be a part of the celebrations by joining in for an evening of cupcakes and fun. The platinum customers are privileged customers who are a part of the loyalty program of Hidesign. The customers received a bagful of goodies as a part of the celebrations.
Juhu being a center for all boutiques, the customers at the Hidesign store are middle aged, up market, and conscious buyers. They believe in the products and appreciate the services provided by Hidesign. The store is a preferred destination with celebrities and stylists.
"We are very happy to launch our Juhu store on the 10th anniversary of the store. We have redesigned and reinvigorated which will boost our customer's shopping experience. Juhu has been an important store for us; it has a large customer base who appreciates handcrafted leather.We are grateful to the support our customers provide us", says Dilip Kapur, president, Hidesign.
"We would like to thank our loyal customers who have provided us immense love and support. The store offers a convenient and beautiful display of products which makes shopping easier and simple for our customers. Juhu has always been a hub for boutique shopping and so our customers enjoy our range of products", says Lekha Agarwal, Regional Director-West, Hidesign.
The store showcases an extensive range of bags such as the women's handbags, clutches, wallets and sunglasses. The men's collection consists of travel bags, messengers, I-pad pouches, laptop bags, duffels and sunglasses.
STORE DESIGN
The store has been designed and conceptualized to offer a complete brand experience to the customers. Features such as a sensuous leather wall behind the cash counter, wooden horizontal display shelves, and the embedding of the solid brass Hidesign 'bull' logo onto the teakwood floor are true to our ethos of custom designed exclusive stores. Glowing custom-made solid brass display racks merge beautifully with the trademark warm and cheerful color scheme of the store, in brown, cream and white. As always in Hidesign stores, the fixtures of the store are hand-made in natural materials such as wood, brass and leather, creating fresh and unusual designs that the brand is recognized for.
There is a special space dedicated to the 3 designers of the brand- Dilip Kapur, Alberto Ciaschini and Fabian Lintott with their photographs and quotes on their design sensibilities. The nature wall highlights the brand's green story showcasing the foliage, water bodies and fauna at Hidesign in Pondicherry.
ABOUT HIDESIGN
Founded in 1978 by Mr. Dilip Kapur, Hidesign is a lifestyle group, which re-defined the vision of luxury in India through an ethos of high quality, ecological values and personalized service. Hidesign has established its name through its iconic leather brand based on strong heritage of craftsmanship and innovation. Staying true to its core values, the group has extended its concept of lifestyle by opening two luxury boutique hotels in Pondicherry, Le Dupleix and Promenade.
By keeping its focus on a classic contemporary fashion statement with timeless yet edgy design, Hidesign caters to a highly savvy and sophisticated urban professional. The leather collection includes handbags, clutches, briefcases, wallets, laptop cases, belts and garments. Hidesign stands out for its high quality natural leather and the smooth soft glow of its solid brass fittings.
With a global presence, the group has become one of the first Indian brands to be retailed at premium international outlets – John Lewis, Selfridges and House of Fraser in the UK, Myers and David Jones in Australia, Stuttafords in South Africa, Parksons in Vietnam and Robinsons in South East Asia. Hidesign has grown to 84 exclusive stores and a distribution network in 23 countries. In India, the collection is available at all exclusive Hidesign outlets and leading retail stores like Shoppers Stop, Lifestyle, The Bombay Store, Westside and Landmark.
PRESS CONTACTS | Peepul Consulting
Upkar Singh Khubber | T: +91 98921 18548 | E:upkar@mypeepul.com
Sneha Bhandari | T:+91 98336 41699 | E:sneha@mypeepul.com
Rinku Bhatia | T:+91 97735 06181 | E: rinku@mypeepul.com
Shop online on www.hidesign.com.
Join us on www.facebook.com/hidesign. Follow us on www.twitter.com/hidesignHQ.