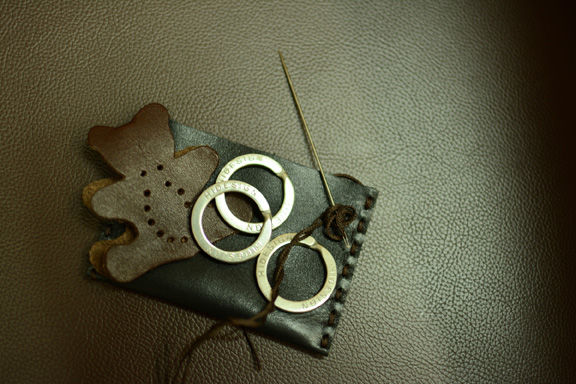 THE BLISS OF HANDCRAFTING AT HIDESIGN IN PHOENIX MARKET CITY,CHENNAI
Luxury leather goods maker Hidesign celebrated the joy of handcrafting at the brand's first-of-its-kind event in the city at the store in Phoenix market city on Saturday, 12th October. Customers were encouraged to walk up to an artisan at the store, who helped guests make a Hidesign product of their choice for free! The entire experience provided guests a deeper insight into Hidesign's core values of craftsmanship and the natural & ecological products that are entirely handmade.
Hidesign says "Make your own HIDESIGN product & take it home". True to Hidesign Founder & President, Mr. Dilip Kapur's belief that 'Beauty lies in simplicity', the limited edition products made at the event, were easy-to-make. Customers enjoyed an exclusive preview of Hidesign's Autumn Winter collection at the store as well.
"We received a fantastic response from the customers at the event. With the help of artisans, guests enthusiastically participated in making the products like Key Chains, Card Holders & Lipstick cases on their own and were curious to know more about making of the bag at Hidesign" says Sheetal, Regional head Hidesign Chennai.
"It was a fun, interactive session. A very memorable experience for Hidesign customers which gave them opportunity to learn about the leather craft first hand. We will continue in future with such one-on-one interaction as it plays a prominent role in the growth of the brand and helps in building strong customer base" added Sheetal.