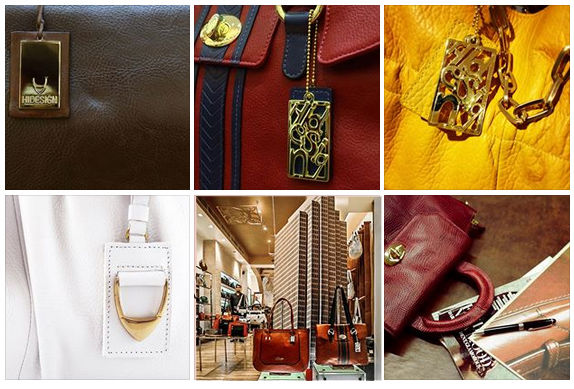 HIDESIGN PRESENTS F/W 2013 COLLECTION
Stardust, glamour & passion
Pondicherry: Like dazzling spots of light, on the dark canvas of a night sky, set on the names of stars and galaxies, Hidesign launches its latest Autumn Winter 2013 Collection. The collection embodies a spark of mystery and beautifully captures the themes of faraway stars, classic cars and magical powers of an enchantress.
Inspired by the names of vibrant stars, the Nova range showcases an exquisite lizard print. A floral laser cut design captures the essence of the Carina star. The Nebula sits a class apart with clean lines and rich, glossy croco leather against its oversized lock. Trust Mara and Carmilla to draw attention with their chains and colour blocks. Bold designs with a range of striking new Hidesign locks, vivid colors and the sophisticated use of brights highlight Hidesign's core values of innovation and personalized branding. A new line of bag jewellery on every handbag adds a glint of stardust to the entire collection. This season indulge in a colour palette ranging from deep reds, fuschia pinks, bright whites, beak yellow, forest greens and midnight blues.
F/W 2013 features sleek designs for men, with combination leathers, sharp use of brass hardware and beautifully defined interiors. It is all about intricate details and stunning textures created out of handcrafted leathers. The range enhances the dynamism, passion and rugged appeal of the Hidesign man. Influenced by the classic cars, the handcrafted Camaro range is a gorgeous men's despatch in a structured shape that is easy to carry around. The beautiful glossy leather of Porsche city bag showcases the contemporary and edgy styling. The collection also has a wide variety of leathers such as oil-rich two tones, burnished, natural grained veg tans and printed leathers.
The collection consists of women's handbags, belts and wallets for men and women, men's briefcases, I-pad cases and cosmetic pouches amongst others. The collection is available October onwards in Hidesign stores across India. The collection is now available to shop online on www.hidesign.com. Avail of our newly introduced cash-on-delivery facility while shopping online. Join us on www.facebook.com/hidesign.