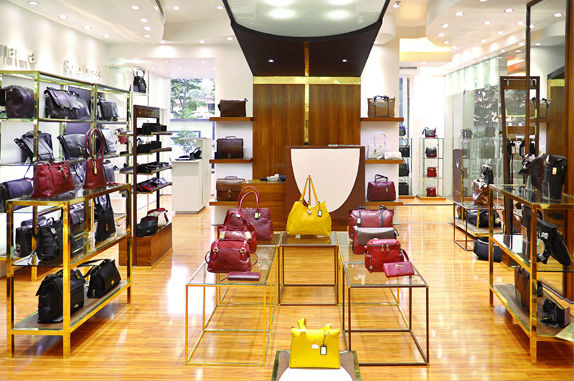 HIDESIGN BRINGS THE ART OF LUXURY TO RAIPUR
Launches first exclusive boutique at City Mall
India's leading luxury accessory brand Hidesign has launched its first exclusive boutique at Raipur's new premium lifestyle mall, City Mall. This is the brand's 72nd exclusive store in India. With the launch of this new boutique Hidesign brings the complete brand experience to their discerning customers.
Spread across a dedicated area of around 500 square feet, the store is the largest Hidesign boutique in Raipur which will retail its signature premium leather accessories. With above 100 fashion and luxury brands being housed at City Mall, the Hidesign store will cater to its niche audience in the region.
Dilip Kapur, President of Hidesign says, "We are thrilled to launch our latest store in Raipur at City Mall, which reflects our brand values and evolving customer profile. The clean lines, use of natural materials like leather, brass, and wood add warmth and create an exclusive experience for the Hidesign customer. Raipur is a fast growing market and of great interest to Hidesign. With the opening of this boutique, our customers can now enjoy a great connect with the brand."
The store showcases an extensive collection of products ranging from handbags for women, travel bags, laptop bags, messengers, cross bodies and briefcases for men. An extensive range of small leather goods like wallets and belts are also available at the new store. In addition customers can enjoy free shipping and pay Cash on delivery on shopping online at www.hidesign.com
THE STORE DESIGN
The store is custom designed by Gudjon Bjarnason, the acclaimed Icelandic artist and architect, who has previously conceptualized Hidesign's boutiques across India in the past.
The Hidesign store at City Mall, Raipur presents customers with a complete brand experience. Features such as a cash counter with the cantilevered canopy, the main signage with 3D backlit letters, wooden horizontal display shelves, and the leather walls are true to our ethos of custom designed exclusive stores. Glowing custom-made solid brass display racks merge beautifully with the trademark warm and cheerful colour scheme of the store, in brown, cream and white. A tradition followed by Hidesign, the fixtures of the store are hand-made in natural materials such as wood, brass and leather, creating fresh and unusual designs that the brand is known for.